4H Pledge
I pledge my head to clearer thinking,
My heart to greater loyalty,
My hands to larger service, and
My health to better living,
For my club, my community, my country and my world.


About 4H Animal Health & Service Club

4H Animal Health and Service Club is a school based, Monmouth County 4-H club open to all students at the Academy of Allied Health and Science High School grades 9-12. The mission of the 4-H Animal Health & Service Club within our high school is to provide awareness, education, and service to animals through our club, our school, and our community. Students and animals have both reaped the benefits of our efforts both at home and abroad. Our activities range from speakers, animal visits, veterinary science topics, handmade items for shelters, to fundraising. Some activities are just for school spirit such as pet photo contests, Wii bowling, door decorating contests and pet calendars.

Video by 4H YouTube Channel
Reminders

The last meeting of the year will be
this Wednesday, June 14th.
​For information, check Current Events.

Monmouth County 4H

The Rutgers Cooperative Extension 4-H Youth Development program uses a learn by doing approach to enable youth to develop the knowledge, attitudes and skills they need to become competent, caring and contributing citizens of the world. The mission is accomplished by using the knowledge and resources of the land grant University system, along with the involvement of caring adults.

Click here to go to the Monmouth County 4H page
Powered by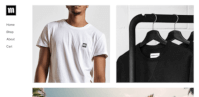 Create your own unique website with customizable templates.